Finding the right cage for any animal may or may not be a struggle for some pet owners.
When it comes to birds, in particular, considering the right amount of space and accessories for them is highly necessary. Birds require a spacious environment for mobility, comfort, and safety.
Having to purchase a birdcage at a pet store or major manufacturer could be insufficient depending on a bird's needs, but luckily, Amazon and many online retailers contain hundreds of the best birdcages for lovebirds and other birds.
Some are higher quality than others, and others even contain added features that one wouldn't regularly find in person otherwise.
Searching and purchasing the right cage can be difficult, so this list comprises 11 different cages that are best suited for lovebirds.
What is the top-quality birdcage for lovebirds?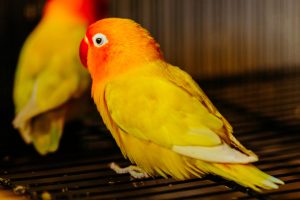 The best birdcage for lovebirds would be the Prevue Pet Products F070 Hampton Deluxe Divided Breeder cage, purely from its maximum features and qualities.
This cage consists of many features that are ideal for multiple lovebirds or simply one, many being of high convenience.
Usually, bird owners have to purchase extra items that are sufficient to have the cage fully operating, such as bowls, perches, trays, and more.
Not only is this cage convenient, but the style and room of the cage are sleek and simple, fit for any environment.
The simple style gives many opportunities to add more features, and the room of the cage lets the owners possess multiple birds at a time, along with giving them more accessories.
Comparison Table Of Lovebirds Beautiful Cage
| Brand | Dimensions | Weight | Bar Space | Price |
| --- | --- | --- | --- | --- |
| Prevue Pet Products | 37.5 x 18 x 40.25 inches | 37 Pounds | 0.5 Inch | |
| MidWest Homes for Pets | 36 x 24 x 63 inches | 107 Pounds | 0.5 Inch | |
| Prevue Hendryx | 31 x 20.5 x 53 inches | 19 Pounds | 0.5 Inch | |
| Yaheetech | 31.1 x 20.4 x 52 inches | 37.5 Pounds | 0.6 Inch | |
| Vision | 16.3 x 25.9 x 8.5 inches | 5.55 Kgs | 0.4 Inch | |
| Yaheetech | 63.98 x 18.11 x 13.78 inches | 14.22 Pounds | 0.4 Inch | |
| BestPet | 16.9 x 15.7 x 64 inches | 13 Pounds | 0.4 Inch | |
| ZENY | 27 x 20 x 9 inches | 17 Pounds | 0.4 Inch | |
| VIVOHOME | 18.1 x 14.1 x 59.8 inches | 15.43 Pounds | 0.5 Inch | |
| SUPER DEAL | 18.03 x 17.91 x 32.87 inches | 45 pounds | 0.5 Inch | |
| HCY | 17 x 13 x 64 inches | 15 Pounds | 0.5 Inch | |
Why Prevue Pet is one of the perfect Birdcages?
This birdcage in particular is great for a variety of features, more than what would be found at a local pet store or in-person retailer.
Many perks of this cage begin with the convenience of the steel coating, assuring easy cleaning and durability of the iron.
The two hinged doors on the front of the cage create easy access and a simple opening, along with the pull-out debris tray at the bottom, which ups the level of convenience.
Along with the aspect of simplicity, the cage features a divider to separate the cage into two sections, which is perfect for multiple birds.
This cage also includes a stackability feature, where another unit of cages can be placed on top. Added items include four cups along with four perches, making the buy more valuable.
Top 11 Best Bird Cage For Lovebirds on the Market
01. Prevue Pet Products F070
Highlighted Features
2 large hinged doors in the front
Middle divider
Easy moving wheels
Powder-coated steel
Pull-out dirt tray
Four standing perches
Four cups
Durable iron material
Spacious for multiple birds
Prevue Pet Products F070 Hampton Deluxe Divided Breeder Cage is the best bird cage for lovebirds and is viewed as the cage with the most perks and value on this list.
Its spacious room and sleek style provide flexibility and comfort for both you and your lovebirds. The rolling casters of this cage give you the ability to easily and safely move the cage around your home if needed.
The overall qualities and features of this cage are sufficient for lovebirds and provide everything an owner needs at their convenience.
Along with these features, we measure the pros and cons of the overall product from the reviews and descriptions of the product.
Depending on your bird count, having a larger cage could be unnecessary by some standards.
Some bird owners may find that the cage needs more maintenance than others or could find slight difficulty within the complex assembly of the cage.
Pros
Large room for many birds
Multiple features add convenience
Can be divided into two cages
Cons
Complex assembly
Cage material needs frequent maintenance
02. Midwest Deluxe Critter Nation
Highlighted Features
Removable and adjustable shelves
Easy moving wheels
Three ramps with soft covers
Large area
Leak-proof plates
The next product features a more elongated and taller cage as compared to the previous one. The height of the cage provides more room for lovebirds and more comfort.
The cage itself contains two stories along with removable shelves that can be adjusted and shaped around the cage for easy styling.
The material that consists of this product is a durable metal that assures no breakage or malfunctions.
In terms of transportation and mobility, this cage contains highly mobile wheels that provide smooth moving, not harming or frightening the lovebirds within the cage.
The overall cage would be optimal for multiple birds, given that the area of the cage is bigger.
Cages that are also taller can be a great choice for other smaller pets such as hamsters, chinchillas, mice, or ferrets.
With this cage, you have sufficient convenience and mobility of a stylish and highly functional cage.
The metal and durable bars of the cage allow you to add more items to it, notably a perch and some food or water cups. This cage has great features and decent maintenance.
This cage is ideal for many birds, making it a great cage for a first-time user. However, if you plan on having fewer birds in one, this cage may be too big for them.
In addition to the area, this cage could be taller than expected, as it measures 36″ L x 24″ W x 63″ H. The pros and cons are slight but should be noticed by a buyer.
Pros
Very large area
Great for multiple birds
Taller
Easy cleaning
Cons
Complex assembly
May need extra tools for assembly
03. Prevue Hendryx Pet Products Wrought Iron
Highlighted Features
Multiple doors for easy access
Easy moving wheels
Durable steel coating
Pull out the dirt tray
Very spacious
Has perches
Similar to the previous Prevue birdcage for lovebirds, this cage features similar and desirable additions that are ideal for a bird owner.
The material is a hard iron with an added coating for durability, along with wheels that assure smooth and slick movement.
With Prevue products, easy and convenient cleaning of a cage is something you do not have to worry about.
This cage in particular features multiple doors all around, with two on the front and six small doors on the side.
This gives the owner easy access to the birds and better access to the cage itself. Similar to our top-rated cage from Prevue, this product also features a debris tray that you easily slide out and clean.
It can be stressful and time-consuming for many owners when it comes to cleaning an entire cage, but this product makes things much easier.
Along with being easy, this cage has pre-built perches, making buying a perch for a cage unnecessary. Bird owners must consider many things before buying a cage that may be more high-end.
The size depends on how many birds you own, what their requirements are, and how many supplies you think are sufficient for your lovebirds.
This cage could be too big or too small for certain owners, but luckily, this cage comes in two sizes, making it an extra-large option for more birds.
Consider these aspects to determine if this cage is enough for your standards.
Pros
Built-in perches
Large in space
Convenient
Cons
Exclusive to only birds
Assembly
04. Yaheetech 52-Inch Wrought Iron
Highlighted Features
Three real wood perches
Four plastic feeding cups
Secure doors
Easy moving wheels
Anti-rust paint coating
Like the previous cage, Yaheetech's iron birdcage is one of the best bird cages for lovebirds. Mainly due to its affordability and features, including several accessories that will be discussed shortly.
Just like the last cage, this birdcage also includes three real wood perches that your birds can comfortably relax on. It's a taller cage, giving more room and access for both the birds and yourself.
The structure and durability of the cage are secured with anti-rust paint and have a strong metal base, assuring a long-lasting and safe cage for lovebirds.
Mobility and easy transportation in the smooth caster wheels, along with a slide-out tray underneath for convenient cleaning.
The front doors of this cage are installed with latches that provide security for birds. Added perks of this cage include four feeding cups and much more.
In regards to this item, finding cons is scarce due to the number of benefits and good feedback from Amazon. The cage is very standard and average, yet the features outweigh the standard.
In this cage, you can fit many birds within it, so having just one bird for this cage may be too big depending on your preference.
Pros
Very large room
Convenient cleaning
Affordable
Cons
05. Vision M02 Wire Bird Cage
Highlighted Features
Four green perches
Two food and water holders
Carrying handles
Debris guard
Durable wire material
This cage from Vision is a more petite and mobile cage, with smaller dimensions and therefore easier life.
Coated with silver paint on a thick, durable wire, this cage comes with many small accessories that prevent an owner from having to buy more products.
The two doors on the front of the cage are easy and safe to open, and a convenient detachable cage base for cleaning inside.
Carrying the cage is much easier with the carrying handles attached to the sides. Four green perches are also available as accessories, including two food and water holders.
Sizing down a cage is important and sometimes essential in terms of budgeting and necessity.
If the affordability and value of the cage are right, and if the necessity of having a smaller cage is good enough.
Whether or not someone views a smaller cage as being good or bad truly depends on how many birds you have.
This cage, in particular, is great for one or two lovebirds. It's convenient, small, mobile, and has less maintenance in general.
Pros
Easy assembly
Easy cleaning
Less frequent maintenance
Comes with accessories
Cons
Smaller area
Good for one or two birds
06. Yaheetech 64-Inch Play Open Top
Highlighted Features
Tall cage stand
Rack shelf on the stand
Detachable cage
Slide-out tray for cleaning
Wide opening on top
Perches and a swing
Another great and somewhat stylish cage would be another from Yaheetech. This cage looks slightly different from other cages on this list, primarily due to its style and available colors.
The colors this cage comes in are Almond, Black, Light Gray, Teal Blue, and White. Coming in a variety of colors, expands the attractiveness and value of the cage.
The cage itself is another elongated and petite frame, with long legs and thin yet durable wire.
The most notable feature of this particular product is the wide opening on the top of the cage, giving direct and convenient access to your lovebirds.
For cleaning, this cage comes with a slide-out tray that is bigger and easier to clean off. The cage features accessories that include a small swing, along with more perches for bird comfort.
The cage can be easily transported from room to room with the rolling casters that make it smooth to move.
Underneath the cage and on the legs holds a rack shelf that can be multi-purpose for anything, ideally lovebird supplies and food. The cage can detach from the long legs and be used as its own if desired.
A product with added accessories is very beneficial for a first-time bird owner, much so having the ability to clean a cage with no hassle.
Most of the cages on this list have some level of easy and simple cleaning, where you don't have to buy special tools for it.
It's also a plus when the cage comes in different colors, giving you the option to choose the most attractive. The pros and cons of this product are weighed by the quality.
For the value, it is a great deal, especially for the height of 64 total inches and added accessories. This cage is yet again ideal for one or two birds, making it a great first buy for a bird owner.
Pros
Easy assembly
Comes in five colors
Great for a first-time bird owner
Has a shelf rack for storage
Cons
Only ideal for small birds
Thinner frame
07. BestPet Bird Cage Parakeet Cage
Highlighted Features
Large top opening
Slide-out tray
Built-in perches
Added accessories
Removable cage
Tall stand with shelf
Easy moving wheels
BestPet's birdcage for lovebirds is another great first option for a bird owner. The cage features a lot of conveniences and interesting features that make your day easier as a bird caretaker.
Coming in three colors Almond, Black, and White, this cage gives owners the choice of choosing something light or dark, adjusting to the home surroundings.
The model of this cage is more stylish and is held up by a long stand, with a rack shelf and easy-moving roller legs. The rack can be used for food, supplies, or anything that is wished to be placed.
The opening on the top feature is highly beneficial, as your birds can have an exposed and relaxing opening to the outside of the cage.
Once the top door is opened, a perch that holds it open is also used as a sitting and relaxing spot for the birds. The cage in itself is very simple yet easy to manage.
However, with the cage having a thinner frame and smaller area, this would be ideal for a first-time bird owner who just needs a functioning, convenient cage.
The added accessories such as a swing, the perches, and food cups make it easier for a pet owner to not have to buy more supplies.
The shelf underneath is a thoughtful touch, considering pet food storage and other things have to go somewhere. This cage offers high convenience, simplicity, and great value.
Pros
Comes in three colors
Have added accessories
An easy and convenient cleaning process
Great for first-time bird owners
Cons
Only ideal for smaller lovebirds
Smaller area
08. ZENY 60.2" Bird Cage With Rolling Stand
Highlighted Features
Slide-out dirt tray
Easy moving wheels
Two large front doors
A shelf on the stand
Three wood perches
In addition to a smaller birdcage with a tall stand that enables easy access, this birdcage for lovebirds offers a slightly different design along with the same levels of great convenience and mobility.
This cage contains four roller casters that give you the theanundance of safe and smooth moving, along with a slide-out tray for easy maintenance.
The cage itself consists of a non-toxic coating that upgrades the durability of the wireframe.
The front of the cage has two doors installed that are secured with more stability, the durable wire that allows easy and tight closing. The cage also includes the standard wooden perches, along with some feeding cups.
For other methods of transportation besides the caster rollers, is the option to detach the cage from the stand and place it elsewhere if desired.
Mobility and transportation of a birdcage is a things most bird owners should consider if they travel or simply want to move it.
Luckily for most Amazon bird cages that are on wheels, caster roller wheels are often provided, which give a smooth transition from point A to point B.
Another thing to consider is the durability and the material of the cage. Some cages are lower in quality with plastic parts, but for this cage, most of it is sturdy wire.
While the cage overall is a great value, you should also look at other benefits.
Pros
Strong frame
Storage rack for supplies
Comes with perches
Easy assembly
Cons
Smaller, ideal for a couple of lovebirds
09. VIVOHOME 59.8 Inch Wrought Iron Bird Cage
Highlighted Features
Two large front doors
Top door with perch
Wooden perches
Slide-out tray for cleaning
A swing
Feeding cups
This product is another perfect choice for a first-time lovebird owner, as it's sturdy, mobile, simplistic, and cozy for small birds.
The most noticeable feature of this cage is the openings and free room area the birds have. With an opening door at the top of the cage, owners have easier and more sufficient access inside the cage.
When opened, you can place a wooden perch to hold it, allowing your birds to relax outside of the cage. This cage sits on a metal stand that contains 4 caster rollers that assure easy movement.
Between the stand's legs features a rack shelf that you can place items in, adding convenience and saving you space.
In addition to convenience, this cage also includes a slide-out tray that is underneath the cage, making cleaning much easier. Expect more perks with this cage as a buyer.
The smaller and petite cages have more perks if you are a newer bird owner. For example, a smaller cage would fit nicely in a smaller house and can give you more space for other items.
The added feature to this cage that is highly beneficial for storage is the rack shelf built into the stand, where placing bird items such as food, toys, and cage cleaning products.
With these cages, assembly is also very simplistic and less time-consuming, as the process only contains clicking frames together.
Pros
Extra storage
Easy to clean and maintain
Includes free accessories
Cons
10. SUPER DEAL PRO 61-Inch 2in1 Large Bird Cage
Highlighted Features
Play area on top of the cage
5 stainless steel feeding cups
Slide-out cleaning tray
Easy moving wheels
Wooden perches
Heavy-duty material
This birdcage is the most complex and spacious cage on this list.
In terms of quality, this cage easily takes it all, with the cage material metal and wrought iron coated in non-toxic paint for added durability and preservation.
This birdcage for lovebirds contains all of the space, entertainment, and accessories birds need for a healthy environment.
The product comes with 5 stainless steel feeding and water cups, two perches, a large wooden porch, and a fun, entertaining play area on the top of the cage.
It features a small ladder with another perch, accompanied by two more feeding cups on each side, giving your lovebird satisfaction and an outside breeze.
The security and protection of this cage are more than sufficient, as the heavy-duty front door of the cage is secured nicely and is fairly easy to open on the outside.
One thing to note about this product is the spacious area and the complexity of materials.
Assembly may or may not be difficult depending on the person and their tolerance for following in-depth or lengthy instructions.
If assembly by yourself seems intimidating, you may need assistance or some extra tools for the job. However, the major perk about this cage is the space.
You can fit around two or four birds in this cage or even a larger parrot. Given this, it can be a nice addition to your home furniture and an overall better playtime for lovebirds.
Pros
Large area
Comes with a playground on top
Includes feeding and water cups
Strong and long-lasting material
Cons
Complex assembly
May need building assistance or extra tools
11. HCY Bird Cage Parakeet Cage 64 Inch Open Top
Highlighted Features
Top door
Two large front doors
Feeding cups
Slide-out cleaning tray
Rack shelf
Last, we have HCY's birdcage for lovebirds, which follows the same top opening with a perch for the birds to feel relaxed.
This cage is more simple, more stylish, and thinner in the frame. This allows owners to place the cage in smaller spots without having to take up a lot of space.
This item comes in three colors, Almond, White, and Black. The paint of the cage is non-toxic and safe, along with eco-friendly food cups and polished wooden perches that come along with the set.
The paint and iron coating provide extra stability and durability to the cage, making it last longer and worth the value.
This cage is great for more than two birds, and the thin frame allows owners to add many toys and added accessories in and out of the cage.
In consideration of the assembly, the process of setting up the cage is made easy by simple part clicking, with no need to use other tools.
Once again, the value and the features make it all worth the purchase. It depends on how much value you get out of it.
For example, the cage and its cost at a slightly higher price with no added accessories may not be worth it.
However, this cage has free accessories that you would otherwise have to buy separately, increasing the deal maker.
Pros
Comes with free accessories
Has convenient cleaning
Is Durable
Cons
How To Select a Cage For Lovebirds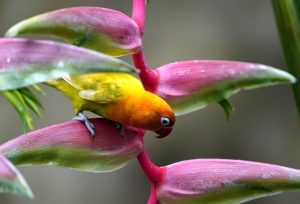 Before purchasing items online, it is recommended that shoppers follow mental criteria that justify their purchase.
When approaching any item, even outside of lovebird cages, the buyer must ask themselves questions before making a decision.
This can save time, stress, and potential dissatisfaction with the product that was bought.
It is a common habit amongst shoppers to quickly snatch something from a wall before considering the quality, the brand, the value, feedback, and its lifespan.
This would be pointless for items that are meant to be consumed or used up quickly, but for products such as appliances, furniture, and pet products.
When buying a bird or any animal cage generally, you should consider these things so that your satisfaction with the product will be more secure.
01. The Quality of The Product
Quality and material within a product, notably in animal productsareis one of the most important things to consider.
You must ensure that your animal's safety and protection are maximum, along with other aspects of quality within the product.
You may compare two birdcages side by side; one is more affordable but slightly flimsy, while the other is slightly more in value and has a very sturdy base.
Though choosing the affordable would be a financially more stable option, the flimsy cage may still cause issues and potential injury to your pet.
Checking the durability, structure, material, and wiring of the cage is all necessary to make your bird secure.
Aside from the quality of the cage, you must review the state of the accessories and if they are sufficient for your pet's needs.
For example, a smaller feeding cup may not be ideal for a parrot or a much larger house bird.
Quality is a very important consideration and should be thought about when buying a home for your lovebird.
02. The Value of The Product
The value of the product is essential in calculating if the purchase is truly worth it. Sometimes, certain products can be marketed as a great value, but the contrary appears when you find little added benefits.
Such as a larger cage with great structure, but no perches or feeding cups are added, thus making the shopper buy more items.
Searching for the cage with the most reasonable value is important in terms of getting your money's worth.
In similarity to the last point, value and quality complement each other and are considered both frequently.
An item or birdcage a shopper may come across will seem like a great value, but the quality of the items is somewhat poor, making you buy a product that is of poor quality and may not last as long, which is another consideration that will also be covered.
The highest valued items are those that are of good quality, have decent added benefits, and have reasonable pricing.
03. How Long it Will Last
The last important consideration when it comes to buying a product is the shelf life.
When it comes to bird cages, the dependability on how long they will last lies within the material of the cage and how much stress is put on it.
Typically for a thinner frame and more delicate cage, the shelf life is decreased due to fragility, but for an iron or thick metal cage with support, the shelf life can go on for many years, adding to the quality and especially value.
It is more financially beneficial when you buy something of high quality that lasts for many years, notably an iron birdcage for lovebirds.
Considering how long the accessories will last is also important, as if those accessories are enough for your bird's needs.
Purchasing a more fragile and flimsy cage could bring dissatisfaction and stress, especially since malfunctions can be frequent with lower-quality cages.
FAQs
Is it Alright To Keep Birds in a Cage?
Birds, no matter the type of kind, should have an equal balance of inside and outside of the cage. Freedom for birds is vital and should be considered, especially for larger and more energetic birds.
Birds who are confined in a cage for most of the time may experience depression, loneliness, and the stress of simply being locked in a small environment.
They are playful and loud, so it is preferred that they are let out of the cage during the day and placed back in during the night.
What Size of a Cage is Sufficient For a Bird?
It solely depends on the type of bird, but generally, the cage height should be around three times the length from head to the ail of a larger bird.
Is it Okay To Put The Birdcage Outside?
Yes, but consider the noise level of the bird, the zoning laws in your area, the climate and temperature outside, and natural predators that may be around your home.
If the outside of your home is generally quiet and peaceful, keeping the birdcage outside for a small period can be beneficial for your birds, giving them a fresh breeze of nature.
Can I Cover My Birdcage With a Blanket at Night?
Yes, because this can help the sleeping patterns and ease anxiety within lovebirds or other bird types.
Some birds may be sensitive to light and movement, so covering the cage may help them.
When it Comes To The Size of Cages, is The Bigger The Better?
The bigger the cage is, the happier your lovebird is going to be due to more space.
Smaller birds are very mobile and energetic, so having a bigger cage for a few is optimal and upgrades the quality of their life.
Last Thoughts
Finding the right and best birdcage for a lovebird may be a difficult task to accomplish. However, online retailers are more diverse and unique when it comes to finding one.
Typically, in a local retailer or pet store, birdcages are often specific and come in a size that may be insufficient for your bird.
Amazon houses hundreds of bird cages for lovebirds that are convenient and require less effort to search for and gives buyers many options to choose from.
Despite this, it can still be difficult to choose the right cage, so this list comprises a few that are the best and stand out.
Consider the differences and similarities between every cage, and determine if the cage you will buy is going to be the right one.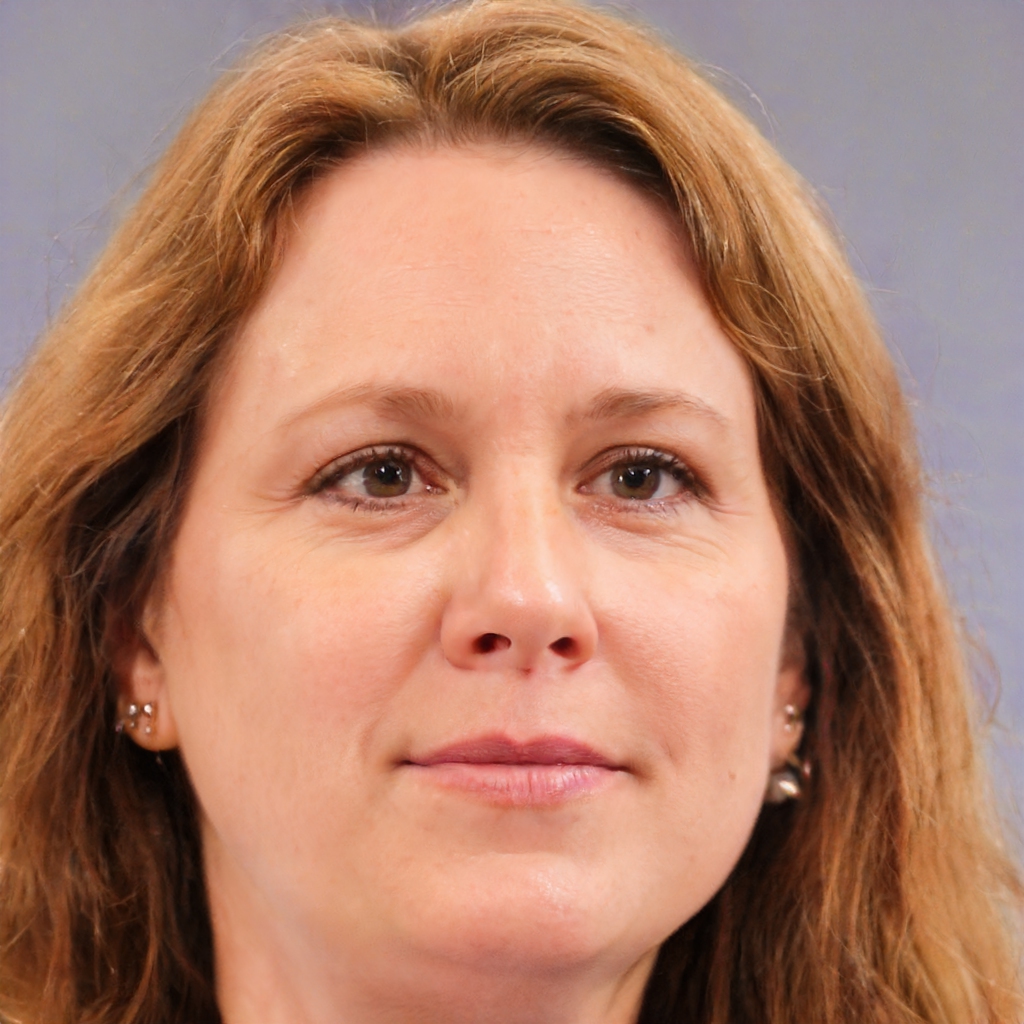 Hi, I'm Regina Rios. Just another bird lover who loves to share knowledge from personal experience. I've grown up with pet birds since childhood as my mommy also loves birds. As I can't pet many birds in open air in my house as my mom does; I created my first bird cage on my rooftop using wood, copper wire, and a metal shed in 2018 and start collecting pet birds. Now, I have so many pet birds such as Macaws, Parrot, Cockatiel, Parakeet, and others. Not only that, if I see natural birds are injured I keep them in my house until they get well. Now, my hobby becomes my income source as my home birds have babies and I sell them to birds lover like mine. I've created this blog to inspire others bird owners by sharing my personal knowledge. Good Luck!