Melopsittacus Undulatus, as horrid the scientific name for your parakeets or your budgies as it may seem, finding a cage is slightly a job that breaks a little less sweat!
Sure enough, you love your little birdies, and so do we!
That the parakeet (or parakeets) doesn't feel intimidated living in a cage, you need to carefully choose the birdcage your bird deserves.
Just like you have to take care of the cages being too rusty, you will need a sharp eye on your parakeets' comfort.
Today, we'll be introducing you to some of the best homes out there for your parakeets and show you a few tricks.
First of all, cages almost look the same (pretty obvious!), and some of the new users might not even know the significance of cages.
It is easier to get blind-eyed by any of the birdcage sellers out there. We'll break down each basic, and soon you can be a cage master too!
Comparison Table Of Parakeet Cage
| Image | Brand | Dimensions | Weight | Bar Space | Price |
| --- | --- | --- | --- | --- | --- |
| | Vision | 16.3 x 25.9 x 8.5 inches | 5.55 Kg | 0.5 Inch | |
| | Yaheetech | 63.98 x 18.11 x 13.78 inches | 14.22 Pounds | 0.4 Inch | |
| | Vision | 17.52 x 32.09 x 7.48 inches | 3.6 Kg | 0.81 Inch | |
| | Prevue Hendryx | 31 x 20.5 x 53 inches | 19 Pounds | 0.5 Inch | |
| | SUPER DEAL | 18.03 x 17.91 x 32.87 inches | 45.1 Pounds | 1.2cm/0.5 Inch | |
| | Yaheetech | 18x14x39 inches | | 1.3cm/0.5" Inch | |
| | Yaheetech | 26 x 26 x 61.5 inches | 42.2 Pounds | 0.6 Inch | |
Which Birdcage is Top Quality For Parakeet?
The brand named 'Vision' (model M02) is your answer.
The brand doesn't compromise with the materials, which secures the convenience for the budgies and the longevity of the cage.
Vision can be the best choice based on the parakeet's characteristics and behavior.
Male parakeets are pretty friendly and fly all around the cage, while the female ones are a bit moody, like to sit quietly, and want to be in their territory.
Vision tries to visualize and implement all those fidgety natures into one packed cage. And guess what? With the right shape and size, this should be your first choice.
Why is Vision Cage Worth For The Money?
Designed to be lofty, the cage safeguards those little budgies; also, the wire is fine-lined and positioned tightly together with no interruption of ventilation.
Door-enclosed feeders and waterers are a given, so cleaning is a breeze.
In addition to the cage's two green perches. Likewise, robust barriers prevent the cell from being a birdy mess!
What is the Correct Size Cage For a Parakeet?
First, a must-know fact! We know we use it interchangeably, but parakeets and budgies are pretty much all the same.
But here's the thing, all budgies are parakeets; not all parakeets are budgies.
Now that you know, we will give the sizes for cages for parakeets and budgies. You're welcome!
Because parakeets are energetic birds, they require a substantial cage. A single parakeet needs an 18″ x 14″ x 22″ sized cage.
Large cells have their perks but ensure that the enclosure has protection measures for your birdies.
Now, you might ask what if you have a Mr. and Mrs. For that, simply double the size than that of a single parakeet.
But it will be best to spare another 10 inches or so if there's a fight going on!
A 40*20*32-inch habitat is appropriate for two budgies. There should be no more than half an inch between the cage slats.
How To Choose the Perfect Parakeet Cage
While making a purchase, if you remember these things, you are bound to make a successful purchase.
Indeed, knowing products' names is not enough; you need to know what to look for in those products. Without any further ado, let's have a quick look.
Eventually, it all comes down to four things—size, shape, material, and bar details.
Size
Given their small size, parakeets should not be kept in cages less than 24 "x16″ x16". Because parakeets tend to nest together, purchase a big cage and keep two or three together.
No cage is too small for your bird. The parakeet can fully extend his wings sans, striking the cage's side.
Your bird will require adequate space to stretch its wings completely. Consider the necessary breadth in all directions.
When spreading its wings or tail, a parakeet shouldn't feel claustrophobic. This will eventually affect their physical and emotional health.
Shape
Regarding cage design, a rectangular cage vs. a wall is probably the sturdiest.
Buying a spherical cage for your parakeet will make him feel uncomfortable. When he gets triggered, it needs a haven.
Regarding cage dimensions, height doesn't matter much as long as you give enough space to the perches.
The width, however, matters most as parakeets, mainly all birds, tend to march back and forth. And more width means more space for them to fly.
Material
Stainless steel is the preferred material since it is low maintenance and immune to corrosion.
Shun cages chrome-plated brass, lead, and alloy steels because they are hazardous.
Aside from stainless steel, forged iron and cold-wrapped steel were also cut.
However, Nature serves best, so natural elements are always preferred for any objects; chemicals are harmful.
Nibbling is a common pastime for parakeets, and the corrosive patina nibbling is fatal.
Keep an eye on both the bird and the cage to look for damages.
Bar Details
Half an inch is enough with the bar spacing because a wider gap than that will make your budgies curious.
They might just try to stick their head out, which can be an accident.
Experts say horizontal bars work best for parakeets while you keep an eye on the space.
And that's how you buy the perfect cage for your parakeets.
13 Best Bird Cage For Parakeet (In-Depth Research)
01. Hari- VISION M02
Highlighted Features
Color: white
Dimensions: 16.3 x 25.9 x 8.5 inches
Doors: 2
Accessories: 2 waste shields, 2 cups, and four perches.
Material: plastic, wrought iron
Remove the cage component and toss the remaining lining to clean. The distinctive no-drawer design makes this approach a snap.
Allowing non-intrusive, exterior exposure to cups reduces stress on birds while maintaining the birdhouses.
This litter box's deep base and raised grooves inside allow proper ventilation.
On the other hand, the number of co-perches helps repair and prevent foot issues. The Construction of the knock-down cages is a breeze.
Pros
A large enough cage two fit two parakeets easily and without any adjustments
Easy access to dishes and perches without poking hands in the wrong places
Assembly is more accessible with detailed instructions
Cons 
Some said that relying on plastic for most of the accessories with the cage intimated some of the parakeets
02. Yaheetech-
Play Open Top,
Extra Large
64"/67"
Highlighted Features
Color: almond
Dimensions: 64 x 18.11 x 13.78 inches
Material: polished iron, plastic
Style: open top
Accessories: feeders, perches, clips, swing
The cage is sturdy enough with a rigid metallic structure. The wires and the overall design are covered in a soothing almond paint that is visually pleasing for the parakeets.
The given perches are adjustable and made out of high-quality material, but they can protect the parakeets.
It is a wheeled cage, so you don't have to carry the cage bearing the pain. You can even detach the top cage to use it according to your preferences of parakeets.
There are necessary feeders and dishes, yes. And as for the owner's convenience, there are separate trays that carry all the waste and whatnot.
So, while cleaning, you can just slide out the tray, clean it, and put it back without bothering the parakeets. That easy!
Pros
With a swing included, you can give your precious birds a cozy place to live and a delightful place to spend time
The tiny feeder doors for the feeders are everything! They look not only cute but also manageable
The coated frame is free from any chemical exposures and is long-lasting
Cons 
Some had issues while adjusting the top part; if that's the case for you, some players will come in handy
Because the trash tray is superficial, a tray protector that isn't smooth won't remain stationary while the tray is being withdrawn, as some customers reported
03. Hari- Vision L01
Highlighted Features
Color: white
Dimensions: 17.52 x 32 x 7.48 inches
Material: terracotta
Accessories: waste shields, dishes, and perches
While updrafts are a common problem, Vision Cages have a balance of the trash filter, substantial bottom, and the arrangement of cups that helps keep the nasty bulk intact.
The click-snap installation of the cages makes it simple to put them together.
The cage also makes it possible for birds to reach the dishes from the outside without going inside, which saves a lot of work.
Simply separate the cage and discharge the base's garbage using the no-drawer design. This will minimize your efforts as well.
Not to mention that the detachable guards will give you ease to be free from catching bacteria or germs.
As an additional benefit, the designed perches help to keep the birds healthy.
Pros
Parakeets seem to like this cage a lot. And the safely built components keep them happy and healthy
Consumers loved the concept of the tray, which holds any waste or feathers and leftovers rather than on the raw base of the floor
Cons 
Even though the build is strong enough to hold everything intact, some have reported the cage to rattle while there is a bit of extra movement going on, like when eating
The clipping of the perches doesn't have a robust design as well
04. Prevue Hendryx-
Wrought Iron Flight Cage for 
Pet Products
Highlighted Features
Color: Black
Dimensions: 31 x 20.5 x 53 inches
Material: wrought iron
Accessories: doors, storage space, cups, perches
Style: flight cage
This is the type of cage where you can put different breeds of birds together. This terminology is that there is a level for every kind of bird.
Since there's a potential flock, hence the naming 'flight.' Stand F040 accompanies the cage.
This is the ideal choice if you're interest is not just confined to parakeets and you're a massive lousy lover.
This tall cage is a wrong choice for many types of birds that share the same appearances or natures, like parakeets.
The manufacturer has considered every detail that should be accounted for for a home for many birds.
There is massive storage for the extra care section where you can keep everything, starting from toys to medicine.
And as for the structure, the cage is rigid enough to hold all that cuteness! There are doors provided for easy access to each territory for food and water supply.
Each level also has trays to contain the waste. Also, it's a wheeled cage if you want to move them when it's raining!
Pros
The spacious rooms are just enough for your parakeets and other lovelies to feel like they are in the wild and have their privacy
The measurements of the bars and the perches are on point
Cons 
Some said that the assembly part didn't go as planned
There were sharp burrs found pronging out from the metallic corners, which is dangerous
05. Super Deal Pro-
Wrought Iron 
Large Bird Cage (
61-inch 2in1)
with Rolling Stand
Highlighted Features
Color: Black
Dimensions: 18x 17.91 x 32.87 inches
Material: iron
Accessories: bowls, perch, caster
Style: ladder, play top design
The inside of the feeder has three feeding containers for a nutritious meal. You can pass all three together later.
So, you don't have to wash the same container again and again when it's time for the next dinner.
A sizeable frontal door makes it simple to make some movement in the cage without endangering your bird.
The bar spacings are accurate, so there is no potential for the parakeets to harm themselves.
The carefully built casters allow you to move the cage whenever needed quickly.
Birds have more fantastic room to perch thanks to the outdoor escapism area's stairway.
They can play and have some out-of-cage movement which will help them in their emotional intelligence and not feel confined.
Additionally, there is a metal grating and tray that can be pulled out easily for trash disposal.
Pros
The cage is very easy to put together
The cage keeps its sturdiness and non-rustiness intact after years of usage
Cons 
The cage has enough space, yes, but the height is greater than the width, which is inconvenient
The long wooden perch with the cage was unreasonable for some, but you can always buy smaller nests for the interior according to your preferences
06. Yaheetech – 
39" Iron Roof Top Bird Cage with Swing & Ladder
Highlighted Features
Color: almond
Dimensions: 18x14x39 inches
Material: iron
Accessories: feeders, perches, clips, toys, ladder, swing
Style: large rooftop
Bar space: 0.4 inches
Yet another product from this brand, the height is 39 inches. Let's see what new things this product has got to offer.
As a place they can call home and a recreational zone for your gorgeous parakeets simultaneously, this cage is provided with multiple toys, not to mention; a climb and a playful hammock that can be suspended within the cage.
Don't worry! There's a place for all the toys to be kept safe.
In addition to being simply removable for cleaning, the retractable netting grate will keep your birds' feet and feathers from wandering or resting directly in the bird's droppings.
Those parakeets will be able to discern the unique design concept. That will be great for their physique.
Pros
The extra toys save a lot of time from you rushing to the pet shop; on top of that, the birds never get bored
The setup is easy enough when you try to do it by yourself; you might not even need to read the instructions
The space dimensions are more than enough; imagine three or four parakeets sitting beside each other on the perch and chattering
Cons 
There were cases of a few bent bars, but they were easily fixable with a bit of pressure applied free-handedly
The pointy metal parts, especially beside the doors, can be a potential danger zone
07. Prevue Hendryx – 
Multi-Bird 
Metal Steel
Home Stackable 
Flight Cage 
Highlighted Features
Color: white
Dimensions: 30x18x18 inches
Material: alloy steel
Accessories: cups, perches
Wire space: 3/8 inches
This set of feeder containers and perches is intended to maintain the cage's inside looking and feeling airy and comfy for your parakeets.
Because of its compact footprint, more homes can be added, like a complex apartment!
Thanks to the removable plastic tray alongside a sizeable front opening door, it's easy to clean.
Pros
The brand has considered the best width measurement for two parakeets to hang out rather than the height, which is inconvenient
The trays have a good build and have a shallow one to retain the waste
Cons 
Construction-wise, some consumers wanted the cage to be a bit less 'flimsy'; while taking out the trash canisters, a little bit of weight imbalance caused issues for them
The placement of the dishes and perches wasn't also satisfactory to some
08. Yaheetech – 
Wrought Iron 
Playtop 
Large Cages (
61-inch) 
with Rolling Stand
Highlighted Features
Color: black
Dimensions: 26x26x61 inches
Material: painted iron
Accessories: cups, perches, feeder cups, bungee rope, tray
Bar space: 0.6 inches
Well, we got another product from this famous brand. Again we got a different size with some modifications. For this model, we have a 61 inch.
An extra feature of this cage is that it comes with a metallic and nylon bungee rope to endure the birdies' pecking.
Handle-equipped trays and grilles will make it easy for you to deal with them. Cleaning is a breeze with all the detachable components.
In addition to the cage's inside, the top part of the cage features a climbing apparatus for the bird to use. Work that requires a great deal of physical energy.
Thanks to the button lock, the parakeets will remain safe, and even if they try to be all naughty and run away, that won't happen.
Pros
It has enough room to take in two medium-sized parakeets
Super easy to install, takes only half an hour or so
Cons 
As some had reported, the bar spaces are a bit large for the parakeets
09. VivoHome – 
Wrought Iron Bird Cage 
(59.8 Inch) 
with Play Top and Rolling Stand
Highlighted Features
Color: black
Dimensions: 18x14x60 inches
Material: wrought iron
Accessories: cups, perches, swing
Wire space: 0.39 inches
This cage has got what it takes to be an ideal parakeet home, starting from multiple doors with different accessions and dimensions to a massive storage area.
We can only say that with enough confidence when we look at the reviews.
Pros
Not just a confined place, it's a home and a park for the parakeets
The metallic bars are coated nicely with patented chemicals that provide a rust-free performance throughout the years
Cons 
The top hatch might not be convenient for baby parakeets
10. Yaheetech – 
Wrought Iron Standing Large Flight Bird Cage with Stand
Highlighted Features
Color: black
Dimensions: 24x17x53.54 inches
Material: wrought iron
Accessories: feeding bowls and perches
Wire thickness: 0.08 inches
Bar spacing: 0.4 inches
This is a 54-inch one. The front of the machine has feeder openings for easy feeding time.
You don't have to take a chance on your bird escaping because you can get to the feeders from the outside.
The cage stand has an additional storage shelf to keep your pet's supplies and food close to reach.
A horseshoe lock on the front entrance prevents your intelligent birds from gaining access to the cage.
Each door has a locking arc-shaped thread to deter birds from lifting it.
The cage stand has an additional storage shelf to keep your pet's supplies and food close to reach.
Moving is made easy thanks to the four 360° wheeled wheels. As a result, you have complete mobility where you may put the cage.
Pros
The spacious cage is enough for parakeets with any type of mood. Handling them is also more accessible because of the wheel system as an exterior advantage and the easily approachable doors as the interior advantage
It will be easy to put together, and with a few tweaks here and there, it will be just a matter of minutes
Cons 
You might need to make some fixtures with the lock clutches so they don't make a loud thud every time you deal with the doors
11. Best Choice Products – 
Indoor/Outdoor Iron Bird Cage (
36in) 
with Removable Tray
Highlighted Features
Color: black
Dimensions: 18x14x36 inches
Material: iron and plastic
Accessories: feeders, perches, clips, toys, ladder, swing
Style: large rooftop
It's easy to clean; just remove the cage and dump the lining. This method is a cinch because of the unique no-drawer design.
Allowing birds to be exposed to external cups in a non-intrusive manner decreases stress for the birds while also preserving the birdhouses.
This litter box provides enough ventilation with its large base and high grooves within.
On the other hand, the number of co-perches helps cure and prevent foot problems. It's a snap to assemble the knock-down cages.
Pros
The ladder does wonders to the parakeet's mood and keeps it busy
The easily detachable base makes cleaning jobs five times easier and saves a lot of time
Cons 
The door size for this cage wasn't enough for the owners to fit their hands and grab anything necessary like the dishes or canisters to take out, clean, and put back in
Since this is a tall cage, as experts say, tall cages are not necessary for parakeets because they don't fly like that
12. HCY – 
Open Top 
Parakeet Cage (64 inch) with Rolling Stand 
Highlighted Features
Color: almond
Dimensions: 17x13x64 inches
Material: iron
Accessories: swing, perches, clips, trays, bottom cart
As a home for your parakeets and a location where they may enjoy themselves, the parakeets will be contented with a simple swing at all times.
It won't be a problem at all! Toys have a home where they may be safely stored.
These parakeets can distinguish the unique design idea which will benefit their body; this design is referred to as the arched sitting area.
Using the trays and the bottom cart ensures a high standard of hygiene.
Pros
Spacious enough for two parakeets, the detachable mesh trays make things a lot easier
Installation only takes fifteen minutes away from you, so you and your parakeets don't have to wait much
The wheels on this cage work great and don't leave any nasty scratching marks on the floor as you try to move the cage around
Cons 
The door sizes could have been a bit smaller because escaped budgies have been reported. Also, the lock system has a bit more room for improvement
13. BestPet – 
Roof Top Large Flight case (
39 inch )
Highlighted Features
Color: black
Dimensions: 17x13x39 inches
Material: iron
Accessories: perches, clips, toys, ladder, swing, feeding cups
Style: large rooftop
Bar space: 0.4 inches
This parrot cage is both a home and a playground for your beautiful parakeets simultaneously. It comes with a variety of toys.
The retractable netting grate is easy to clean and prevents your birds' feathers and feet from straying into the bird droppings.
These parakeets can distinguish the unique design idea, which will benefit their physiology.
Pros
You can easily access whatever you're reaching for through the different purpose doors
The trays help to keep the cage neat and clean at all times. Easy access to the trays makes them easier to replace
Cons 
So far, no major complaints have been reported about this fantastic piece. Just that, a minor percentage of customers reported some bent bars
And that's our long list! As you can see, the products have few differences except for some details.
In the next section, we have discussed some buying considerations; we'd request you to look at those factors and then make a wise decision.
FAQs (Related Queries)
Details remain intact as we go along the journey of parakeets. In this section, amigos, we have collected a few questions from the parakeet-owners worldwide.
The questions might give you insight into thinking of some basics all over again, and the answers are where you will find details.
Let's have a look then!
What Are Some Excellent Cage Mates For My Parakeet?
Large parrots, canaries, love birds, and Mynahs shouldn't be kept with budgies; you surely don't want them to be bullied!
Now we can start talking about some good companion options. First of all, always remember a parakeet is a parakeet's best friend.
And when you try to mix up types and breeds, it's always a good idea to get a giant cage.
For example, when purchasing little pigeons as the new mix, the most pressing topic is whether the parakeets will torment them, also, remember that the beaks of the parakeets are sharp.
There have been doves being attacked, but there were opposite cases.
And the solution to avoid any sort of class fight is you'll need a larger cage so that everyone can have their own space.
You can keep quails and Finches, too, with your parakeets. Lastly, remember their dietary needs as each bird has their chart.
What Should be The Cage Placement and Inner Condition For My Parakeets?
There should be a cage that's almost your height.
To minimize a psychotic break, keep the cage where everyday human interactions are made; but make sure the place is usually not too loud.
The cage should be body-blocked by an enclosure like a wall.
It is also advisable not to put the cage in a place where there is exposure to other animals and outsider birds.
For example, an area in front of the window or the balcony is a bad idea; instead, take a few steps back.
The temperature tolerance is a maximum of 90 degrees Fahrenheit and a minimum of 40 degrees Fahrenheit.
What Should I Put in a Parakeet Cage?
Layers of paper with a suitable mesh can be the way to keep your birdie touching the direct metal of the cage. Simply go to remove a layer or layers to get rid of daily waste.
The recyclable paper should be used to line the bottom of the cage. No harm can be done with reusable paper! Birds may safely consume it.
Parakeets are little intelligent creatures, and so they have a purpose; you need to take care of their activities to keep them busy.
Many bird toys to keep them engaged with different colors, sizes and shapes will help them a lot.
Do not forget to create a space where they can be a little alone; it can be a little box or something. A standby canister for food or water will also save time.
How Do I Set Up The Parakeet Cage?
Now that you asked for it, here goes some generalized steps. There are two primary components of the ground of the cage.
The perches and then subtracts. We'll talk about the perches later, but the secrets of happy parakeets lie in the removes.
The subtracts must be made with items that shouldn't create a problem in the respiratory systems of the parakeets.
Nor any issues with the gastrovascular system when they try to consume it as their instinct calls for.
The best suit ticking the boxes are wood shavings and old newspapers (Not fresh ones, please!). Paper towels will work too.
And then, you have to create a layer with all the mesh and let your birdies wander around and keep a watch on them for the first few days for any strange behavior after the setup.
As with the perches, they are readily available in the store and usually comes with the cages you purchase.
You can just clip them over on the top edge, and you'll be done in a few minutes with the instruction manual.
Make sure you leave enough space for the parakeets to walk, wander around, and be comfy.
How to Clean a Parakeet Cage?
You can do that in two ways: daily cleaning and deep cleaning. Let's get you introduced to these methods.
First the regular cleaning one. A few easy steps. Remove your parakeet and keep it in a safe environment. Replace the liner.
And then get the dishes out. Wash them as advisable, but hot water, toothbrush, and dish soap work best. Make sure they are dry when you put them back in.
Don't forget to clean the toys and any other removable objects too. Make sure the inside and outside of the cage are dust-free and waste-free.
After the process, keep everything back and let your parakeet enjoy the cleanliness.
And the deep cleansing method requires more patience and time, as the name suggests 'deep.'
Deep cleaning should be done every month. For this process, repeat all the steps like a regular cleaning.
But the extra effort is required in this process. That is, cleaning the whole cage.
Take the whole cage and let it rest in warm water and dishwasher for a few minutes but not for too long.
Wash it off as much as possible. After that, start rinsing using a bleach solution.
Dry it and then finally set it in your parakeet with all the other cleaning accessories.
We hope we have got you enough details to have no trouble with.
Final Words
A good cage choice will ensure many things, including your parakeet's long-term comfort and convenience, and it will save you from many maintenance costs.
Here are some interesting facts about parakeets' behavior so that you can make a better decision while purchasing the cage.
Snakes and falcons are parakeets' apex predators. The parakeet can grow up to 7 inches long and weigh around 1.4 pounds.
Parakeets wash their feathers by playing about in the mud.
Maximum ten years throughout the outdoors and up to 30 years in your care are possible lifespans for the parakeet.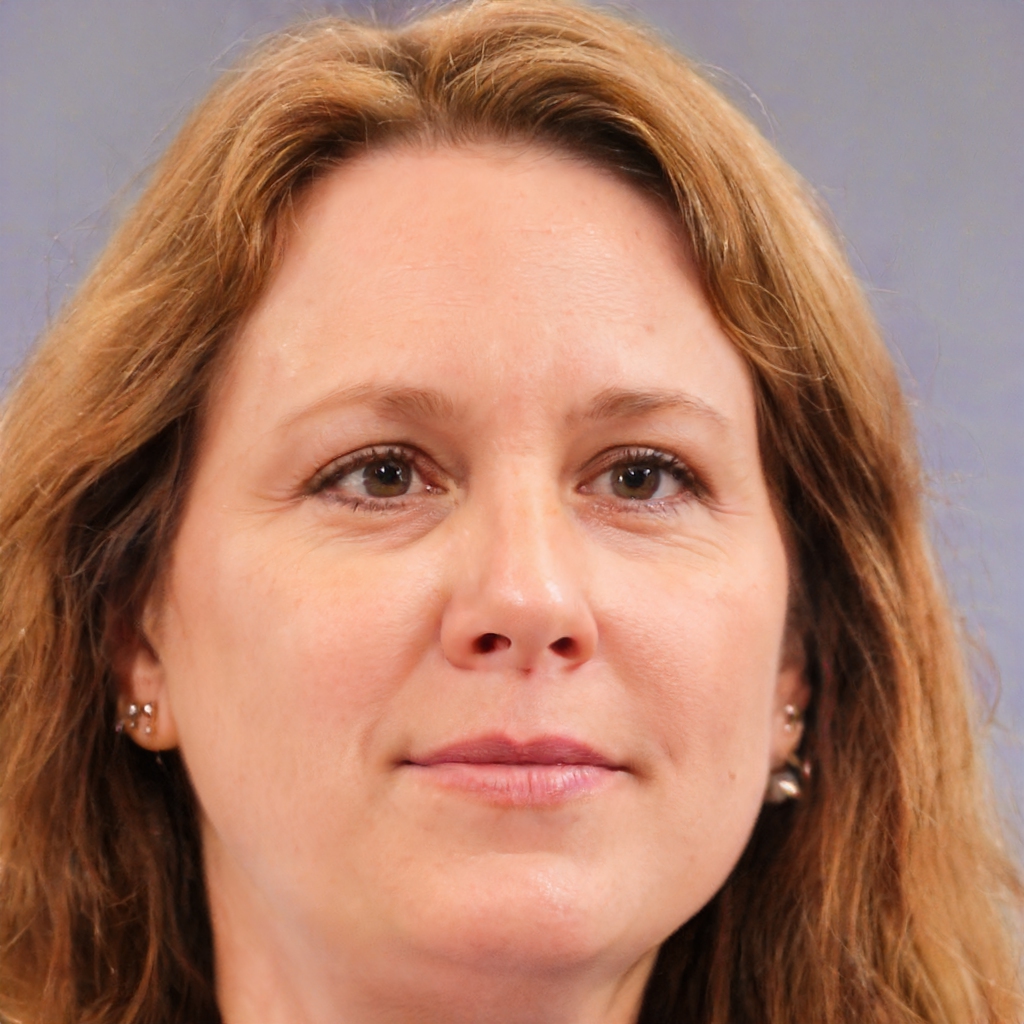 Hi, I'm Regina Rios. Just another bird lover who loves to share knowledge from personal experience. I've grown up with pet birds since childhood as my mommy also loves birds. As I can't pet many birds in open air in my house as my mom does; I created my first bird cage on my rooftop using wood, copper wire, and a metal shed in 2018 and start collecting pet birds. Now, I have so many pet birds such as Macaws, Parrot, Cockatiel, Parakeet, and others. Not only that, if I see natural birds are injured I keep them in my house until they get well. Now, my hobby becomes my income source as my home birds have babies and I sell them to birds lover like mine. I've created this blog to inspire others bird owners by sharing my personal knowledge. Good Luck!